How about a cup of tea?


Jana Kukaine, Art Critic


Andris Eglītis. The Order of Things
23.04.-31.05.2009. Creative workshop of the Latvian National Museum of Art exhibition hall Arsenāls


100% Laganoffskaya


Jānis Borgs, Art Critic


A partly telepathic dialogue with conceptualist Leonards Laganovskis in connection with his solo exhibition Normal
17.04.-31.05.2009. The Latvian National Art Museum exhibition hall Arsenāls
Nests of Thought and Bridges of Bliss


Raimonds Kalējs, Art Historian


Phenomenon: An exhibition by Ivars Drulle and Māris Grosbahs
21.03.-19.04.2009. Riga Art Space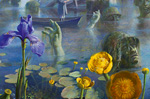 At the Altar


Pēteris Bankovskis, Art Critic


Imants Lancmanis. Exhibition The Fifth Commandment. Revolution and War
04.04.-31.08.2009. Latvian War Museum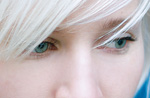 The Experimenter Evelīna Deičmane
Vilnis Vējš, Artist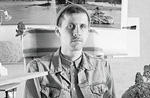 Fragile Nature and Beautiful Mind


Elīna Dūce, Visual Arts Theorist


A Conversation with Miks Mitrēvics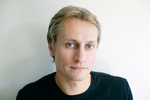 Tube in Venice
Laima Kreivyte, Art Historian
Is a Work of Art the Master of Its Meaning?
Alise Tīfentāle, Art Critic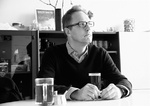 How to Become a Curator


Līga Marcinkeviča, Jana Kukaine


Interview with Adam Budak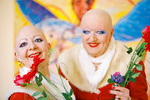 Towards a Better Future for Art. E & A
Iliana Veinberga, Art Critic
Ulay: Art without Cosmetics
Jekaterina Vikuļina, Art Critic
Will Museums be Museums?
Marita Batņa, Culture Theorist
On Openness and Integration into the European Market


Marita Batņa, Culture Theorist


Conversation with Anna Sausverde-Ellger
Everything must be in Good Order


Laima Slava, Art Historian


A conversation with the Latvian art collector Andris Kļaviņš


Brain Concert


Kaspars Groševs, Artist


Alvin Lucier - Music for solo performer (1965)
David Rosenboom - Invisible Gold (Pogus, 2001)